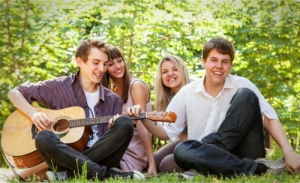 After completing our teen depression rehab Teen Depression, you may feel like your life has positively changed for the better. After all, you have worked hard for your recovery, and you have overcome countless struggles, difficulties, and obstacles just to battle your depression. Completing a treatment program is definitely something that you should be happy about, however, it is still important for you to be mindful of the possibility of relapsing into depression, especially if you revert to your destructive behaviors and thoughts.
In order to avoid relapse, we offer our After-Care Depression Program at our Teen Treatment Center in Los Angeles to provide teenagers with on-going support and guidance as they navigate through their life again outside of our facility. By going back to their daily routine, a teenager may once again face situations, events, objects, and people that have triggered their depression in the first place. While some teenagers may be successful in overcoming their depression triggers, we recognize that there are those who may still require our help.
As a reliable Southern California based Teen Depression Rehab Treatment Center, we do our best so that we can provide the highest quality of services possible for teenagers between the ages of 12-17 years old who suffer from depression. With our After-Care Depression Program, we can provide teenagers with: relapse prevention skills, education about triggers and how to identify and address them, anger management skills, healthy depression coping mechanism skills, and more.
If you are interested in our After-Care Depression Program or Teen Depression Treatment in Los Angeles, California, you may contact us at 888-226-0766 for more details and assistance.