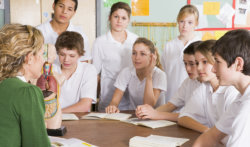 Teen Depression has established itself as a top-rated Southern California Teen Depression Rehab Treatment Center. We are proud to provide a comprehensive Depression Program, carefully designed to help teenagers between the ages of 12-17 years old. Our Depression Program is delivered by competent, knowledgeable, and qualified mental health professionals who take the time to understand your needs and situation.
We offer the following depression programs:
After-Care Depression Program

Essentially, our After-Care Depression Program is suitable for those who wish to continue receiving care even after completing therapy or rehabilitation. In our After-Care Depression Program, we teach our clients to: avoid relapse, identify and avoid triggers, and provide them with self-help skills that can help them in the long run. (READ MORE)

Intensive Outpatient Program (IOP)

For teenagers who are seeking more frequent therapy sessions, while still having the freedom of being able to go home, or go back to school after every session, we can refer them to an Intensive Outpatient Program. Those who are interested in an IOP program can participate in individual therapy, group therapy, or family therapy.

Day Treatment Program

For those who are interested in time-limited, day-based therapy sessions, we offer our Day Treatment Program, also known as partial hospitalization. Typically, our Day Treatment Program can last from 5 to 6 hours a day, 7 days a week. This can last for up to 3 to 4 weeks, depending on the client's needs. (READ MORE)
To learn more about our Depression Program at Teen Depression, please contact us at 888-226-0766 for further details.