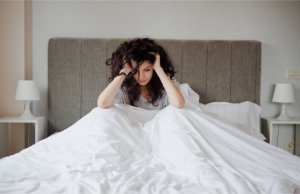 Depression is a very serious, yet common mental health illness that has unfortunately destroyed and claimed countless of lives worldwide. Depression can make an individual feel alone, hopeless, worthless, and sometimes, a depressed individual may feel like their only escape from the persistent loneliness that they feel is by numbing it with different substances such as alcohol and drugs, and unfortunately, there are some who choose to end their own life too.
At our Teen Treatment Center in Los Angeles, we want to prevent teenage suicide, and we are truly devoted to wanting to help depressed teenagers cope with what they are feeling. We are a compassionate Southern California based Teen Depression Rehab Treatment Center dedicated to providing effective depression treatment programs designed to help teenagers between the ages of 12-17 years old. We have qualified and knowledgeable mental health professionals on staff who can provide Depression Rehab that can help a teenager overcome their depression.
Fighting depression is not easy, but you have to remember that you are not alone. While there is a stigma about seeking professional help, you shouldn't let that deter you from actually getting the help that you need. You are not weak for asking for help. It means that you are strong enough to deal with your depression, and fight it until you recover.
Talk to us. Please don't hesitate to give us a call at 888-226-0766 for assistance and more details about our Teen Depression Treatment in Los Angeles, California. We are here for you.