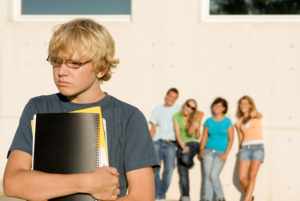 At Teen Depression, we want to help parents who may suspect that their teenager has Asperger's Syndrome. As a leading Southern California based Teen Depression Rehab Treatment Center, we have the knowledge and skills required to diagnose and treat teenagers between the ages of 12-17 years old who may have this disorder.
Here are some facts and symptoms that you should watch out for. If you notice any of these in your child, it may be time to reach out to a professional like us.
What is Asperger's Syndrome?
Asperger's Syndrome is a neurobiological disorder that falls on the higher functioning end of the autism spectrum. It is characterized by significant difficulties in social interaction, a higher than the average intellectual ability, and repetitive patterns of interest and behavior.
What are the symptoms of this disorder?
Symptoms of Asperger's Syndrome can differ from one person to another. Furthermore, the severity and number of symptoms that an individual experience may differ as well. However, we have compiled this list of common symptoms that you should take note of:
Inability to detect social cues, nonverbal cues or communications
Lack of social awareness
Inability to understand the feelings, emotions, or thoughts of others
Heightened sensitivity to touch, noises, tastes, visual stimuli, or odors
Repetitive motor patterns and interest
Dislikes change in rituals or routines
Appears to lack empathy for the feelings of others (they may appear aloof or introverted)
Inability to make and sustain friendships
If you suspect that your child may be suffering from Asperger's Syndrome, reach out to Teen Depression as soon as possible. You may give us a call at 888-226-0766 to be assisted by one of our qualified representatives.