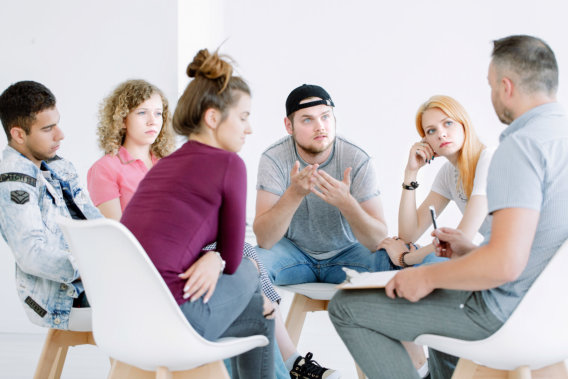 One of the biggest factors that can contribute to overcoming depression is by communicating. Yet, one of the first few signs that a teen is depressed is when they become uncommunicative. It's a vicious cycle that we in Teen Depression Center acknowledge and aim to get past. We specialize in holistic therapies and one of the treatments we swear by is group therapy. Not only does it helps young teens express themselves in the most open way, but it also lets them know that they are not alone and that other people are supporting them.
What is beautiful about group therapy is that we not only allow but fully encourage teens to express themselves however they want to. It's a safe space for them to express how they feel to the other members of the group that know exactly how they're feeling.
Another positive effect that group therapy does is that it makes teens feel less isolated. Us humans are social animals and depressed teens are no different. What they need is a space that allows them to communicate their thoughts without feeling like they are being judged or vilified.
Teens who are depressed need genuine human connection the most. The more they can express themselves, the better they can declutter their thoughts and manage their depression. If you would like to know more about our group therapy sessions, as well as individual psychotherapy for teens, visit our website at teendepressioncenter.com.