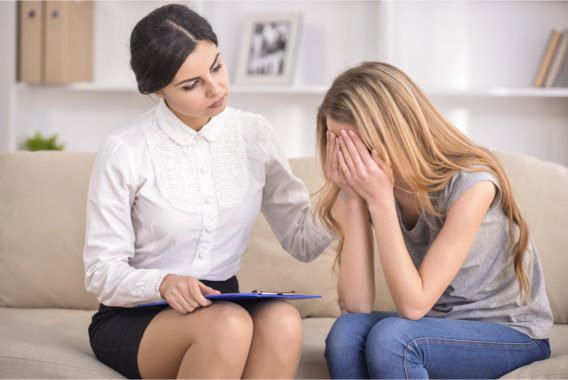 Depression is a serious problem that many teens face on a daily basis. Not only are they being weighed down by the darkness of depression, but they also have to deal with peers who do not understand what they are going through, which only makes matters worse. If you are going through depression, it is important to remember that things always get better, even when it seems like there is no hope or light at the end of the tunnel.
There is no miracle drug that will help you overcome depression, but rather, it involves small stepping stones that will help lead you back towards a happy and fulfilling life. Here are a few things you need to know about depression:
Reduce Your Standards

One of the biggest issues about depression is that we tend to try and work at our old standards. But when we are depressed, we simply do not have the energy or motivation to do that anymore. This can cause guilt and make the depression worse. For this reason, it is important to remember to drop your standards all the way to the ground and slowly increase it as you get better. This means, instead of completing all of your day-to-day chores in one hour like you used to, you may want to just do one thing a day. This will help you feel accomplished and productive.

Talk to People

Depression can make you feel very lonely because it can seem like there is no one that understands what you are going through. However, through our teen depression treatment in Los Angeles, California, you will get to know many people who are in the same situation as you. This can help give you strength and remind you that you are not alone in this fight for a happier life.

Don't Worry About It

Worrying about responsibilities can increase depression. When you are depressed, it is important to take a break. Do not worry about things or making decisions. Just get the rest you need while slowly accomplishing certain tasks one at a time. Do not rush it; take your time, and before you know it, you will be as productive as ever. You can always get help at our teen treatment center in Los Angeles.
Depression can be a difficult thing to overcome but it is not impossible. By taking small steps and taking your time, you will eventually find the light at the end of the tunnel. If you would like to find out more about Teen Depression, please do not hesitate to get in touch with us anytime. We also offer exceptional teen OCD treatment in Los Angeles.