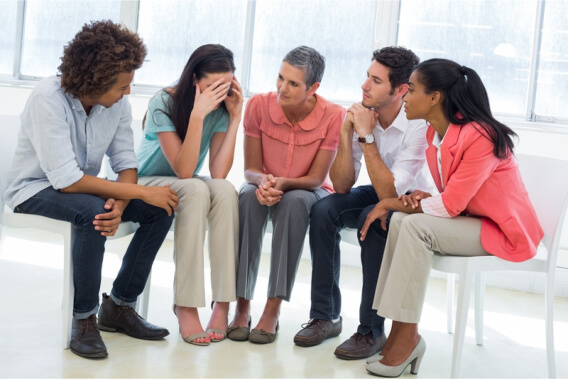 Have you ever felt like you're totally lost? Sometimes, you look up at the night sky and wonder if you were born into the right life. Maybe you were supposed to be someone else. Maybe you aren't where you are supposed to be.
But there are places you can find yourself, places we take for granted. You can find yourself:
In your past – Use it as a lesson, a guiding light for finding yourself. Do not just remember your smiles and laughter in the past. Remember why you had them. Remember who you were with, why you were happy, how you chose to smile and conquer your inner demons.
In your present – This is where you see the people who love you, and not the dark shadows that block your light. Be strong for the day, and the next one. Be so good at being strong that you can be someone else's strength and inspiration as well.
In the people who surround you – Find strength in the people who inspire you, in the people who keep you strong. Find yourself in the people who are fighting battles, and help each other fight rather than tear each other apart. Find yourself in people who shine, so that you may shine for others as well.
In time – Know the reason why you choose to stay in every moment. Find yourself in the pleasure of appreciating small things – things we may never encounter again. Find yourself in cherishing the moments with people you love and simple acts of bravery and kindness, with the hope of influencing others as well. Leave your mark in people's lives and make sure it's worth the memory, yours and theirs.
In the beauty that no one else can see but yourself – Appreciate your own beauty, your own reflection, and your own heart. Appreciate the beauty of someone else's soul. Appreciate the beauty of the world. Find yourself in these moments of beauty, until you learn to see that you are beautiful, too.
In the hope of a better dawn – Find yourself in the warmth of the sun, in the presence of the light in others.
In the love you feel – Feel the love for yourself and for the people in your life. The happiness we try so hard to find is in us, and it comes in the form of love.
If you know someone who feels lost, share these words to them. Teen Depression can help you through our teen depression treatment in Los Angeles, California. Remember, there is always a helping hand at our teen treatment center in Los Angeles. If you feel lost, remember that the only way back is through the strength we have within ourselves.