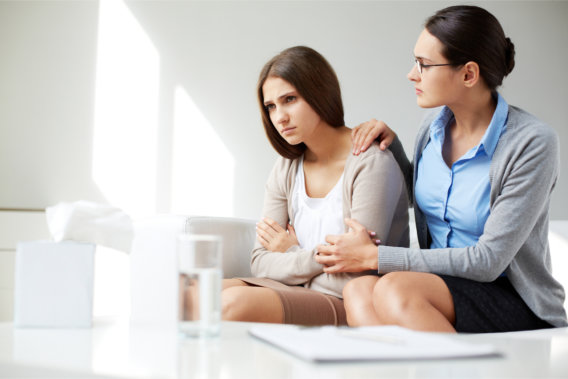 The age of self-awareness and the discovery of the things of the world get more interesting as children become teenagers. Their curiosity is often answered by the shows and stories they come across on different media, and sometimes from the understanding and input of peer pressure. When they have no parental guidance or authoritative figure leading their lives, they have no one who can answer their questions and they have no one to run to. A successful portion of teenagers survive this challenge on their own but as parents, when you have this privilege to guide a young person in your life, show them the good ways of life and invest a great part of yourself in them.
We help families build stronger relationships with one another through our Teen Treatment Center in Los Angeles, because families with strong bonds help make society a better world to live in.
A quote that still holds true:
"It is easier to build strong children to repair broken men." – Frederick Douglass
Take Time to Listen
Your teen can go through many phases all in one day and sometimes, all they need is a listening ear and an open heart. These qualities can go a long way for your eager teenager. Give them your time and listen to their stories. This gives them the confidence that they have a parent who is willing to pay attention to their great and non-sense stories and no matter what, they have a parent whom they can call upon anytime. Arguments are normal, so get creative with your comebacks to put a smile on their face yet will teach them a lesson to make them even better people. Take the high road because your actions are your unspoken guidelines that will mold them into the person they will become.
Show Them You Care
Even when you are busy at work or with other responsibilities, you can still show your teen your love and care by checking in on them every once in a while. They may find you annoying for always being on their case but if this has been a sweet habit within your family, the transition from childhood toward the teenage years may be easier.
Spend More Time with Them
Investing more time in your children will show them that you value them and that you care for them. Again, even when you are busy, you can still connect with them to show that you have them in mind and that you simply care. Your time is the most important gift they can ever receive from you, and it will always leave a mark in their hearts that their parent or parents will always be there for them.
Your teen may be referred to us for teen depression treatment in Los Angeles, California, where our programs are designed to suit the individual needs of teenagers in our care.
Do not delay treatment for your teen. Get in touch with Teen Depression the soonest time possible or simply give us a call at 888-226-0766.