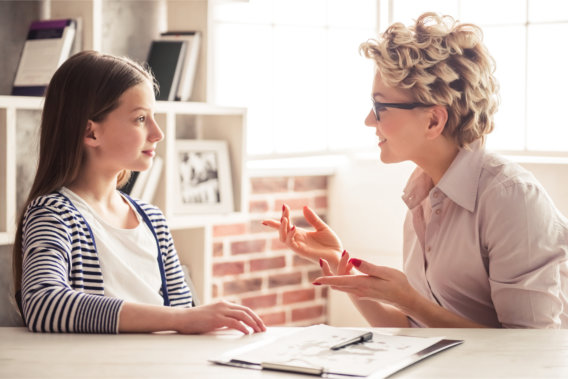 Dear parents, do you sometimes feel at a loss over what's troubling your adolescent? We would like you to know that we can relate to you. As a teen depression treatment in Los Angeles, California, we've been counseling many teenagers and walking in the shoes of their parents for us to have insight on the sacred challenges that parenting is.
You will be glad to know that more than anything, your adolescent is also aching to be able to tell you all that they're going through. Your key is COMMUNICATION.
But, how are you going to talk your teenager out of their shell?
Here are techniques that our experiences as a Teen Treatment Center in Los Angeles have seen to help:
'Tell me about the things that are making it hard for you these days.'

A similar statement to this can get the ball rolling in starting a deep and serious conversation with your teenager. It will help to remember your own struggling times as a teenager and being in the shoes of your child. When you share your own vulnerabilities with them, they will most likely soften up and be comfortable about sharing their feelings as well.

Use a particular movie to start a topic

Teenagers can be very emotional especially if they've watched a movie that really affects them deeply. If you perceive that your child is interested in a particular movie, try not to go judge about their movie choices. Better yet, invite them to watch it with you. If they're not comfortable, let them watch it with their friends while you also watch separately. Afterward, you can talk about what they think about the show and what they learn from it. Their answers can shed light on the issues they might be dealing with.

Spend regular time out with your teenager

Even if you sense something is troubling your child, this should not be the reason that you take them out, say, for lunch. You need to have regular bonding time with your teenager for them to know that you really care about them. In most cases, these instances are the times that they can open up with you even if you don't ask them about it.

Be a model of facing your struggles

This is not a surprise for parents but still needs reinforcing. Your behavior and response to situations is a great influence on how your child handles their own issues. Hence, learn to be humble even in their presence. Apologize to them when you commit a mistake, and you'll be glad to know this can help them see that everybody can always get up from their falls.
Do you think these techniques help? If you have further need of assistance in communicating with your teenager as they go through their issues, especially if it has to do with depression or trauma, our team at Teen Depression can walk with you. Don't hesitate to keep in touch with us.