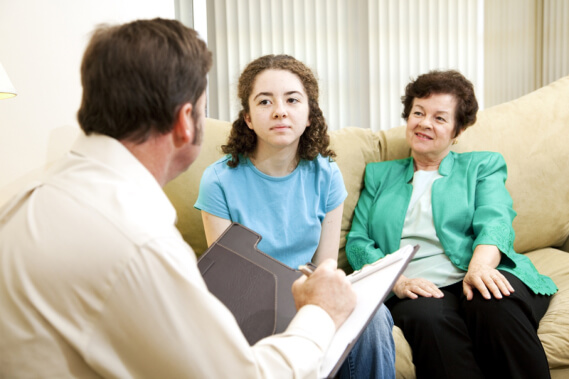 Parenting is tough. Aside from making sure that our children will have food to eat on the table, we must also nurture them from within. Notably, they must be constantly showered with love and assurance. Along with their physical health, their mental, emotional, psychological, and social health must stay in a tiptop shape.
One of the biggest problems that destroy parents and children alike is depression, especially one that occurs during teenage years. This specific type of depression is relevant because teenagers are extremely delicate and volatile. Depending on how the situation is handled, the bond within the family will surely be affected.
As parents, we need to be sensitive to our every move. Let us learn that whatever we say and do will heavily impact our confused and weary teenagers. Be sure to avoid doing the following:
Saying it is "all in the mind."
True, depression is a mental disorder. However, it is not merely a mind game. The consequences of being afflicted with this disease can result in actual destruction. It can destroy careers, dreams, and relationships. A teenager being told this phrase might feel devastated.
Being aggressive towards them.
Your teenage sons and daughters' depressive tendencies can be repetitive, complex, and tiring. But as much as possible, control your temper. Being mad at them will result in two major possibilities: one, they would feel smaller and weaker, and two, they will retaliate and express their depression in a chaotic manner.
Pushing them to open up.
Never force them to open up. Depression makes a person vulnerable. Of course, the natural tendency is to become defensive. Just give it time. If the teenage patient finds comfort in you, they will voluntarily submit themselves.
Ignoring their depression.
Ignoring your depressed teenagers may translate to them as if you are abandoning them. Remember, the feeling is beyond their control. You are their life support. If they were to decide, they would not want to have the disorder.
Saying they are just "okay."
Things are never "okay" when you have depression. The disorder traps you in a dark and empty world. You are not just hurt, you also feel purposeless and defeated. Saying that things will turn out fine without any therapy or medication is just an empty promise.
Treating depression is not an overnight process. Unlike common headaches, it cannot be easily cured with a single gulp of OTC medication. It will need time and attention. Most importantly, it needs dedication too. If you think your child needs help, we at Teen Depression are always willing to extend a helping hand. Allow our teen depression treatment in Los Angeles, California be the key to change your lives for the better.
As a top-notch Teen Treatment Center in Los, Angeles, we have only applied the most appropriate psychological means and methods to deliver our services to our clients. Expect also that our professional facilitators will assist you and your child to the best of our abilities.